• IELTS
Boost your IELTS with these Tips
664 Reads

3 min Read
By:

CANAM Group

Updated On:

Jul 15,2023 05:39 PM IST
Want to boost your IELTS exam score? Mentioned below are some useful tips and tricks that can surely help you achieve your desired IELTS band score

It is proposed that IELTS being a commonly known language testing procedure has its features to be researched thoroughly, before considering an exam date. Due to its existence from almost two decades now, it is obvious that there are some acquired, evaluated as well as practical skills and tips which are essential for a test taker to attain and implement.
For a beginner, not being able to understand questions is an area of worry; as the aim of the question asked is to be paid attention to. To cite, in the Reading module for IELTS, the perspective of the author (of the article) and the question asked could be different, leading to the usage of analytical comprehension of the passage and the question. Delivering a wrong answer, with a minor mistake such as not changing the required verb form or plural form of a noun will not fetch marks either. Therefore, not only comprehending the passage and questions, but also, concentrating on the designated form of the language becomes necessary.
Once the understanding part is in control, there is a huge consideration to be acquainted to the native usage of the language. This is mainly because any language will have its own phrases, idioms, generic terms and other forms of expression. To elaborate, the phrase, 'the writing's on the wall'; is used to define a situation that requires immediate attention, as something unfortunate might happen and it will be considered foolish to ignore it. To a non-native brain this would be a confusing set of words and the ones who want to go and live in an English speaking country, may come across phrasal terms regularly.
Also read: IELTS Exam type
To be able to build, such basis of the language one has to listen to the natives talking however; just any video or audio will not help because like any other language, English has its dialects too. This is where the history channels, informative videos about science and technology or some famous comedians' videos will be helpful in the long run. Moreover, for the test, implementation of professional or formal English is preferred. The other and a more appreciated way, is to read. Various researches prove that proficiency in a language directly depends on reading skills which inflict on the levels that one has honed for the usage of an appropriate terminology. Therefore, regular indulgence in the language through any means will be beneficial to score better.
Subsequently, generously and honestly practising for each module, irrespective of being good at one and not the other has led many towards the aspired results. Planned practising will maintain discipline as well as visible consistency in growth. This process includes formulating a self-assessing ideology followed by noticing recurring mistakes and not repeating them. Solve to learn; to elaborate this, while in the practise sessions a student has enough time to self-regulate and keep track of the points of loss. Variations in the scores mostly mean that the easier questions or the ones answered with complete concentration were correct and this could be a persisting factor due to a lack of commitment.
Additionally, an organised formation of the required solutions will definitely enhance one's final score. Specifying this for Writing because, the information being presented will be impactful by arrangement of data systematically and convincingly. Random collection of words might not help; a generic flow of ideology and proper transitioning shall be appreciated. Strong and clarifying introductory and conclusive statements are to be attributed and worked upon. Besides this, an intelligently planned and formulated idea for each body paragraph, with conditional citing or specified examples by diligently sticking to the asked question. Presentation of opinions as per the requirements in respect to the whole answer's viewpoint, are considered important and share space in the scoring attributes.
Also read: IELTS Exam dates
Instinctively working through the process for gaining better scores, consistently formulating a strong observant behaviour, keen interest in the language along with professional guidance are other influential factors. Even though, a student may dedicatedly practise all modules repeatedly, but, guidance by an expert to examine weaknesses, which one might not be able to recognise through self-evaluation is vital for development. Easy availability of data on the internet does help in manifestation of goals; however, it is unlikely that this would work for everyone.
Following are a few other tips to boost your IELTS SCORE:
• Legible handwriting.
• Application of correct spellings.
• Maintenance of an examples' logbook for writing and speaking questions separately; as both have distinct set of questions.
• Maintenance of a record book containing ideas and terminology in reference to each topic one covers while in the practise period.
Each module is a depiction of a way how a language can be applied. Consequently, preparation of the test paper is done by applying this consideration, for an example, the reading questions will not have long answers to write and therefore will focus selectively on reading and understanding of the text. Similarly, all the prospects of human expression are concentrated upon individually.
To sum up, by assembling self-knowledge, basic language skills along with intellectual analysing of each topic and some other influencing procedures can optimize one's preparation for aspired results.
Also read: ielts Test Centers
FAQ
How can I make an impression on my IELTS examiner?
You can impress your IELTS examiner by using complex words; however, try avoiding words you are not familiar with.
Do IELTS examiners keep track of words?
The examiner does not count the words if you copy the material provided by the IELTS for your introduction, so always paraphrase your introduction.
How to greet the examiner?
Always keep a smile while greeting. The greeting should be appropriate for the time of day, so say "Good morning," "Good afternoon," or "Good evening."
Should I study independently or take an IELTS prep course?
Self-study can be practical; however, enrolling in an IELTS prep course may give you expert assistance, organized structure and helpful feedback.
How long does it take to prepare for the IELTS exam?
The time required for IELTS preparation may vary according to your current English proficiency level. On average, 6-8 weeks of dedicated practice is required .
Get great articles direct to your inbox
The latest news, articles, and resources, sent straight to your inbox every month.
Popular Universities to Study Abroad
World class education waiting for you.
Latest at CANAM
Events, webinar, college / university visits and more.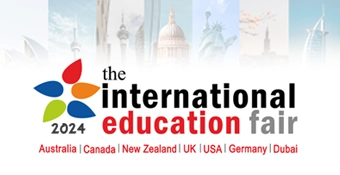 The International Education Fair
Study in Canada, UK, USA, Australia, NewZealand, Dubai, Germany
18th Jan to 25th Jan • 10:30 AM to 5:00 PM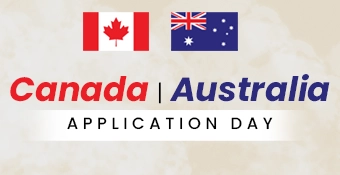 Canada & Australia Application Day
Study in Canada, Australia • Application Days
Multiple Location • 11:00AM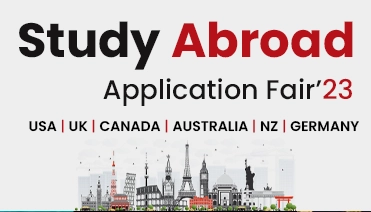 Study Abroad Application Fair
Study in Canada, UK, USA, Australia, NewZealand, Germany • Application Days
Bhucho Mandi • 11:00AM
Blogs and Articles
Curated content to keep you updated on the latest education trends, news and more.
Related Blogs and Articles
A little effort to provide an authentic and reliable content for keen readers!!