• IELTS
Believe in your IELTS skills but never stop improving
686 Reads

3 min Read
By:

CANAM Group

Updated On:

Jul 12,2023 05:47 PM IST
This blog concentrated on the techniques that a student who needs to work on their language abilities can actively apply, as well as how these techniques can be enhanced via repeated repetition.
Are you an experienced and learned English Speaker? Are you well-versed in all the faculties of English: Reading, Listening, Speaking and Writing?
If you answered yes to both the questions, then you certainly have the belief to get high band score in IELTS. This may be because IELTS is going to test your English language skills in all these four faculties.
But now the question arises that will you be able to convert this belief in high band score of 8 or perhaps 8.5 in the final exam. Well, you will be tested under exam conditions and by seasoned examiners who cannot be tricked. So, there lies the secret!
You need to improve upon your IELTS skills by continuously improving your Reading, Writing, Listening and Speaking skills in the English language.
But, how do you do this? Follow these few strategies to convert your beliefs into results:
Listen to English actively
What does this mean? It means that you need to listen to English language in everyday setting on a regular basis.
Do you cook? Then, listen to your favourite BBC Radio Show while cooking your favourite recipe.
Do you travel by bus or train every day? Utilise this time while you are commuting watching YouTube Videos on the language or just plainly listening to English songs. But, how do you do it actively?
Write down any difficult words you come across. Then, look up these words in a dictionary for their possible meanings. Use the dictionary and internet to enhance your vocabulary by searching and writing down their antonyms, synonyms, collocations etcetera. Finally, review these words later on. In this way, you will not only actively enhance your listening skills but your vocabulary also.
Also read: IELTS Exam fee
Pay attention to Grammar
You might be a native English speaker, but do you pay attention to your grammar? Well, that's one specific area which IELTS examiners dig deeper into. You need to be grammatically correct. And, you need to know various grammatical structures and their usage accurately.
What to do then? All you need to do is pick up a good High School Grammar Book and revise your grammar! If need arises, take grammar classes. Solve grammar exercises regularly to improve upon your usage of various grammatical structures. Learn a variety of grammatical structures and their usage. This will improve your grammatical range. But, you need to take care that you are accurate while using these grammatical structures. That's the basic thing you need to take care of in order to score high on Grammatical Range and Accuracy in the IELTS exam.
Strategise your learning
Have a strategy to prepare for your various IELTS modules? But how do you strategise?
The answer lies in preparing the question types of all your modules, namely, Reading, Writing, Listening and Speaking. Research well into the various question types you will get in all the specific four modules. Learn a strategy or way to solve each type of question in all the four modules. This will help you prepare for the IELTS exam in advance. You might be an expert in the language, but may be a novice while taking the IELTS test.
So, go through the various questions types. Learn to manage your time while practicing various types of questions and have a strategy to solve each type of question.
So, what's the golden rule to improve your IELTS skills? Of course, it is practice, practice and practice even harder.
Also read: IELTS Registration
Practice, Practice and Practice More
Go through those IELTS test papers that are authentic and original. This will give you an insight into how the test will look like on the final exam day. Practice as many tests you can get hold of. But, practice them under exam conditions and with set time limits. The IELTS Exam is for approximately 2 hours and some 45 minutes. So, keep this much time aside and practice your full IELTS test at one go.
This way of practicing will help you prepare mentally as well as physically for the final IELTS test. These tips and strategies will help you convert your beliefs into high scores!
Do not book your IELTS exam in a hurry. Take your time and guide yourself through the test. Book your test date when you are well prepared to ward of your nervousness as well.
This is how you beliefs in IELTS skills will result in high band scores in IELTS test.
Also read: IELTS Exam pattern
FAQ
Can listening improve English?
Listening in the primary step of understanding any language, and through listening one can understand various ways the sentences and expressions are formed as well as his skill is the most efficient way to improve cognitive language skills.
How can I improve my grammar?
To start, you must identify your common errors. You should get a competent English teacher to examine your work and identify your top 2–5 errors. You could, for instance, have excellent grammar but need assistance with articles, prepositions, and punctuation.
The rules for each of your weak areas must then be learned. Practise when you are sure you understand the rules. You can find a tonne of free websites that will let you accomplish this by searching for them on Google.
In speaking and writing, you should use these grammatical elements. Your grammar will greatly improve if you do this.
How can I improve my speaking?
It is preferable to practise a little bit every day and progressively advance your abilities than to spend the entire week speaking just your mother tongue till you have an IELTS lesson. More tips for honing your IELTS speaking skills may be found here. If there is anything you don't understand, ask the examiner.


Your IELTS Speaking test is designed to mimic a typical two-person discussion. As a result, you can ask the examiner to clarify a word if you don't understand it. Simply say, "I'm sorry, could you clarify what X means? "


You may also request a repetition of the query. You cannot, however, request that the examiner clarify the entire passage.
How can I improve my writing?
Recognize how the test is scored. You will be able to provide the examiner exactly what they need if you are aware of the marking standards.


Reply to the inquiry. It is important to rephrase the query in the opening sentence. Using synonyms will help you do this.


Write the summary. Pick three or four key qualities to focus on while writing your summary, and write about them in broad terms without using any specific facts.


Bolster the primary characteristics. Support the main points in a new paragraph with the information provided to you.


Verify your work. Check your report for grammatical and spelling errors. Make sure the information you stated is true as well!
Should I use lots of idioms/phrasal verbs to get a high score?
Only employ idioms when necessary. Writing Tasks 1 and 2 Academic, as well as formal letters, are inappropriate since they call for a formal tone. Avoid using idioms excessively on the Speaking test.
Use only idioms you are familiar with.
Don't misuse idioms in your speech.
Try not to overthink idioms. Use them only if it feels natural to do so.
Get great articles direct to your inbox
The latest news, articles, and resources, sent straight to your inbox every month.
Popular Universities to Study Abroad
World class education waiting for you.
Latest at CANAM
Events, webinar, college / university visits and more.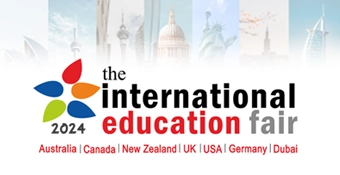 The International Education Fair
Study in Canada, UK, USA, Australia, NewZealand, Dubai, Germany
18th Jan to 25th Jan • 10:30 AM to 5:00 PM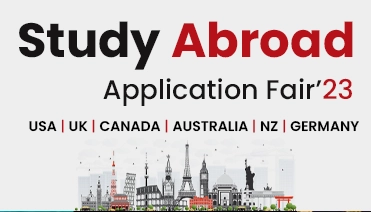 Study Abroad Application Fair
Study in Canada, UK, USA, Australia, NewZealand, Germany • Application Days
Multiple Location • 11:00AM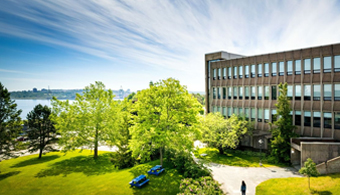 University Visits - Mount Saint Vincent University
Study in Canada • University Visit
New Delhi • 12:00PM
Blogs and Articles
Curated content to keep you updated on the latest education trends, news and more.
Related Blogs and Articles
A little effort to provide an authentic and reliable content for keen readers!!