• Europe
Why Should you Study Business in Europe in 2021?
194 Reads

3 min Read
By:

CANAM Group

Updated On:

Nov 23,2020 02:01 PM IST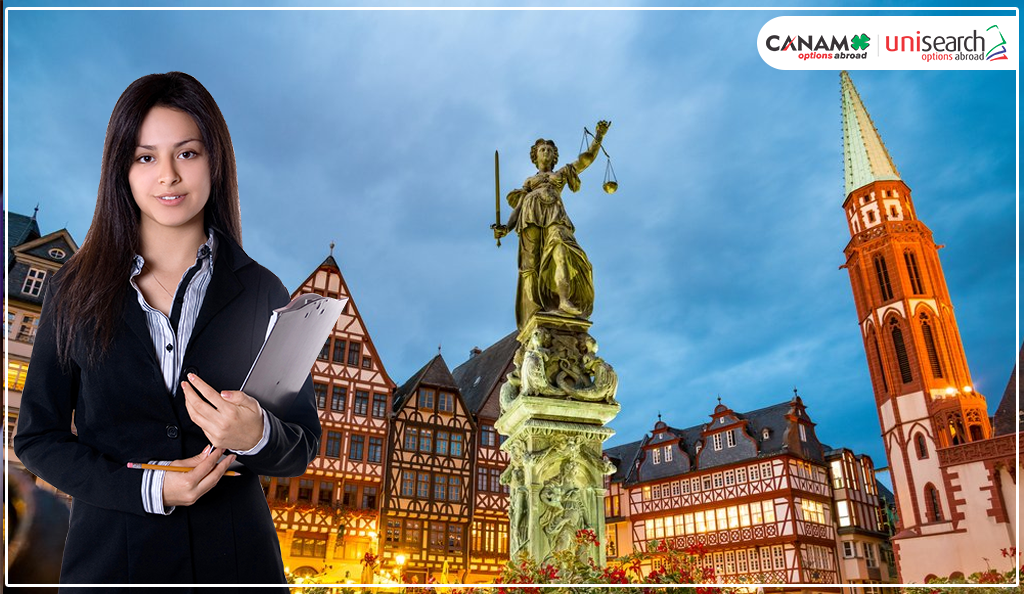 In recent times, more and more students are aiming to do their higher education in Europe. With many lucrative options available all across the world, it seems quite difficult to decide the university or college to go to. Europe is the continent where one will not only learn different ways of life, given the diversity of cultures all around the continent, but also expands the network with people from different backgrounds. There are some of the world's top business schools in Europe.
Some of the reasons for studying Business in Europe are as follows:
World-class institutes
Europe is home to some of the most renowned universities and colleges. An MBA in Europe not only offers on-campus theoretical knowledge but also impart industry visits helping students get hands-on experience. There are many cities in Europe which are considered Europe's top earners and have earned the status of international hubs of business`. The faculty at some of the most prestigious institutes are well-accomplished academicians and their knowledge helps students stand out from the rest.
Enhanced student experience
Be it the living cost or the affordability of daily travel, higher education in Europe is one of the best options a student can look out for. Every country in Europe has its unique culture, architecture, history, food etc. and being surrounded with such diversity gives a lot of scope to learning. One can travel to one of the magnificent places on the planet without much fuss as all 51 countries in Europe share friendly relations amongst each other.
Low tuition fee
Most of the public universities have low tuition fees when it comes to pursuing MBA in Europe as compared to other countries such as Canada, US or Australia. There are certain universities that offer free tuition for EU/EEA alumni, while there are others who have no tuition. Some countries in Europe offer free tuition fees. Moreover, the opportunities for scholarships are immense and there is no comparison when it comes to this.
Exponential pay hike
There are some of the world-class top business schools in Europe and any organisation that looks at your CV or resume with a degree from an European University will be more interested in hiring you. The impression that it creates on the employer is invaluable. For an International student, the name of an European University on a resume acts as a sign of a person who is curious, interested and willing to take risks.
Global outlook
Studying business in Europe comes with its advantages. With students from all across the world, one gets to learn a lot from their culture and background. Socializing with people from different walks of life helps one connect with a variety of people. Such things help one build one's personality which later on helps them in their professional careers. Industrial tours or visits in some of the world's top economic cities help students get a global perspective on how organisations work.
Europe has opened doors to many International students who have for long been looking out for quality education overseas. With innumerable options available all across Europe, it has become quite a lucrative destination for students to pursue their higher education.
We, at Canam, excel at keeping up with all the updates relating to overseas education and viable education options not only in Europe but also in Canada, USA, New Zealand, Singapore, Australia and so on. Our experts have in-depth knowledge of what needs to be done to make your dreams come true.
Reach out to us for a one-to-one counselling session and let's build your future together.
Get great articles direct to your inbox
The latest news, articles, and resources, sent straight to your inbox every month.
Popular Universities to Study Abroad
World class education waiting for you.
Blogs and Articles
Curated content to keep you updated on the latest education trends, news and more.
The IELTS exam is a popular way for people who want to study overseas, but don't speak English as their first language or where it's not spoken often....
Updated on • Jun 05,2023 06:00 PM IST • IELTS
Why should you take IELTS Coaching?
The IELTS (International English Language Testing System) is an exam designed to check your proficiency in the English language to help you work, stud...
Updated on • Jun 05,2023 05:33 PM IST • IELTS